As the air turns cooler and the days get shorter,  I have come to suspect that Autumn may be my favorite time of year.
This realization has come about slowly. It has come about after years of believing that Summer or maybe even Spring is my favorite season. This idea has crept into my thoughts from time to time but thus far had never actually convinced me of this unfathonable fact.
I ask myself… What could there be to love about the end of Summer? What possible reason could there be to even imagine the cool days of Fall as anything more than an end to the frolicking of the wondrous days of Summer? What more is there to an Autumn day and night than a prelude to the beginning of Winter?
Hummmm…
Wonderful Fall Music Festivals
Magnificent October Skies
Jumping Into A Pile Of Leaves
Tenting And Hiking
Apple Cider ~ Apple Pies
Raindrops On Tinroofs
Horsedrawn Hay Rides
Bonfires
Chrysanthemums
Camping Trips
Snuggling By The Fire
Golden Aspens
Harvest Moons
Oktoberfest
Porch Swings
Scenic Drives
Falling In Love
Here's to Falling In Love ~ All Over Again
Amore'  To Autumn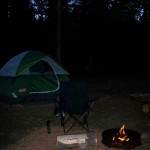 In the other gardens
And all up the vale,
From the autumn bonfires
See the smoke trail!
Pleasant summer over
And all the summer flowers,
The red fire blazes,
The grey smoke towers.
Sing a song of seasons!
Something bright in all!
Flowers in the summer,
Fires in the fall!
~ Robert Louis Stevenson